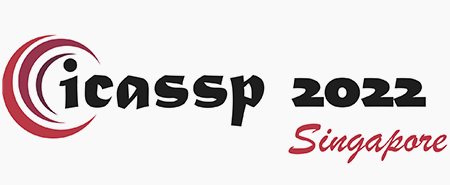 May 7 ~ 13, 2022 /May 22 ~ 27, 2022
Online / Singapore, China
Signal Processing
ICASSP2022
2022 IEEE International Conference on Acoustics, Speech and Signal Processing
The International Conference on Acoustics, Speech, & Signal Processing (ICASSP), is the IEEE Signal Processing Society's flagship conference on signal processing and its applications. The 47th edition of ICASSP will be held in Singapore. The program will include keynotes by pre-eminent international speakers, cutting-edge tutorial topics, and forward-looking special sessions.
Recruit information for ICASSP-2022
We look forward to highly motivated individuals applying to Sony so that we can work together to fill the world with emotion and pioneer the future with dreams and curiosity. Join us and be part of a diverse, innovative, creative, and original team to inspire the world.
For Sony AI positions, please see https://ai.sony/joinus/jobroles/.
*The special job offer for ICASSP-2022 has closed. Thank you for many applications.
---
Technologies & Business use case
---
Contributions to Research Challenges
---
Publications