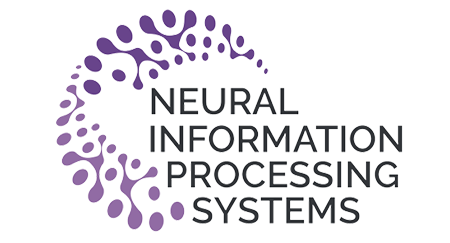 November 28 ~ December 9, 2022
New Orleans, US
ML/RL
NeurIPS 2022
Thirty-sixth Conference on Neural Information Processing Systems
Thirty-sixth Conference on Neural Information Processing Systems (NeurIPS 2022) will be a Hybrid Conference with a physical component at the New Orleans Convention Center during the first week, and a virtual component the second week. Along with the conference is a professional exposition focusing on machine learning in practice, a series of tutorials, and topical workshops that provide a less formal setting for the exchange of ideas. We look forward to this year's exciting sponsorship and exhibition opportunities, featuring a variety of ways to connect with participants in person. Sony will exhibit and participate as a Diamond sponsor.
Recruiting information for NeurIPS-2022
We look forward to highly motivated individuals applying to Sony so that we can work together to fill the world with emotion and pioneer the future with dreams and curiosity. Join us and be part of a diverse, innovative, creative, and original team to inspire the world.
For Sony AI positions, please see https://ai.sony/joinus/jobroles/.
*The special job offer for NeurIPS-2022 has closed. Thank you for many applications.
---
EXPO
Date & Time

November 28 (Monday) 08:30-09:30 (PST)

Venue

Theater A

Event Type

Expo Talk Panel
CHALLENGES & OPPORTUNITIES FOR ETHICAL AI IN PRACTICE
Bio

Alice is the head of the AI Ethics Office for Sony Group and the senior research scientist leading AI ethics at Sony AI. In these roles, Alice leads teams of AI ethics researchers and practitioners who work closely with business units to develop more ethical AI solutions. Alice also currently serves as a General Chair for the ACM Conference on Fairness, Accountability, and Transparency, the premier multidisciplinary research conference on these topics.
Alice previously served on the leadership team of the Partnership on AI. As the Head of Fairness, Transparency, and Accountability Research, she led a team of interdisciplinary researchers and a portfolio of multi-stakeholder research initiatives. She also served as a Visiting Scholar at Tsinghua University's Yau Mathematical Sciences Center, where she taught a course on Algorithmic Fairness, Causal Inference, and the Law. Core areas of Alice's research include bridging technical and legal approaches to fairness and privacy, developing methods for detecting and mitigating algorithmic bias, and assessing explainability techniques in deployment.
She has been recognized as one of the 100 Brilliant Women in AI Ethics, and has been quoted in the Wall Street Journal, MIT Tech Review, Fortune, and VentureBeat, among others, for her work on algorithmic bias and transparency, criminal justice risk assessment tools, and AI ethics. She has given guest lectures at the Simons Institute at Berkeley, USC, Harvard, SNU Law School, among other universities. Her research has been published in top machine learning conferences, journals, and law reviews.
Alice is both a lawyer and statistician, with experience developing machine learning models and serving as legal counsel for technology companies. Alice holds a Juris Doctor from Yale Law School, a Master's in Development Economics from Oxford, a Master's in Statistics from Harvard, and a Bachelor's in Economics from Harvard.

Abstract

In recent years, there has been a growing awareness of the need to consider broader societal impacts when developing and deploying AI models. Research areas like algorithmic fairness, explainability, safety, robustness, and trustworthiness have contributed significantly to our understanding of possible approaches for developing more responsible and ethical AI. Despite these research advances, however, there remain significant challenges to operationalizing such approaches in practice. This talk will discuss technical, legal, and operational challenges that practitioners face when attempting to address issues of bias and lack of transparency in their models. These include tensions between multiple ethical desiderata like fairness and privacy, difficulties of large-scale ethical data collection, and challenges of balancing scalability and bespoke evaluation when designing compliance systems. This talk will also share some of Sony's approaches for addressing these challenges.
---
Technologies & Business Use case
---
Publications