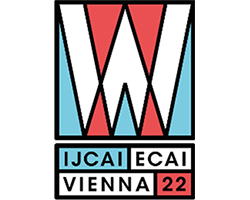 July 23~29, 2022
Vienna, Austria
ML/General AI
IJCAI 2022
IJCAI 2022, the 31st International Joint Conference on Artificial Intelligence
IJCAI has been a premier international gathering of AI researchers and practitioners since 1969. IJCAI-22 will be held in Vienna, Austria from July 23rd until July 29th . Sony will exhibit and participate as a Silver sponsor.
Recruiting information for IJCAI-2022
We look forward to highly motivated individuals applying to Sony so that we can work together to fill the world with emotion and pioneer the future with dreams and curiosity. Join us and be part of a diverse, innovative, creative, and original team to inspire the world.
For Sony AI positions, please see https://ai.sony/joinus/jobroles/.
*The special job offer for IJCAI-2022 has closed. Thank you for many applications.
---
Keynote Speech
Date & Time; July 26 (Tuesday) 14:00-15:00pm

Training the world's best Gran Turismo racer

Automobile racing represents an extreme example of real-time decision making in complex physical environments. Drivers must execute complex tactical maneuvers to pass or block opponents while operating their vehicles at their traction limits. Modern racing simulations, such as the PlayStation game Gran Turismo, faithfully reproduce much of the nonlinear control challenges of real race cars while also encapsulating the complex multi-agent interactions. In this talk I will describe how our team at Sony AI trained agents for Gran Turismo that can compete with the world's best e-sports drivers. We combine state-of-the-art model-free deep reinforcement learning algorithms with mixed scenario training to learn an integrated control policy that combines exceptional speed with impressive tactics. In addition, we construct a reward function that enables the agent to be competitive while adhering to racing's important, but under-specified, sportsmanship rules. We demonstrate the capabilities of our agent, Gran Turismo Sophy, by winning a head-to-head competition against four of the world's best Gran Turismo drivers.
---
Technologies & Business use case
---
Publications