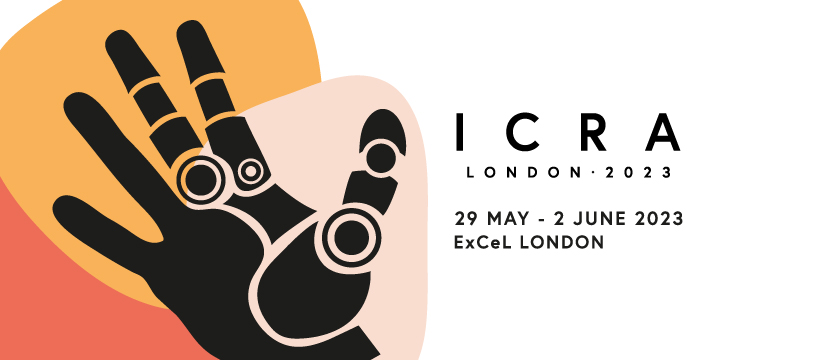 May 29 ~ June 2, 2023
London, UK
Robotics
ICRA 2023
2023 IEEE International Conference on Robotics and Automation (ICRA)
The largest and most prestigious event of the year in the Robotics and Automation calendar, 2023 IEEE International Conference on Robotics and Automation (ICRA) will bring together the world's top academics, researchers, and industry representatives. We look forward to this year's exciting sponsorship and exhibition opportunities, featuring a variety of ways to connect with participants in person. Sony will exhibit and participate as a Bronze sponsor.
Recruiting information for ICRA-2023
We look forward to working with highly motivated individuals to fill the world with emotion and to pioneer future innovation through dreams and curiosity. With us, you will be welcomed onto diverse, innovative, and creative teams set out to inspire the world.
At this time, our full-time and internship roles listed on this page are closed.
As such, please see all our other open positions through the links below.
Sony AI Page:
https://ai.sony/joinus/jobroles/
Global Careers Page:
https://www.sony.com/en/SonyInfo/Careers/japan/
NOTE: For those interested in Japan-based full-time and internship opportunities, please note the following points and benefits:
Japanese language skills are NOT required, as your work will be conducted in English.
Regarding Japan-based internships, please note that they are paid, and that we additionally cover round trip flights, visa expenses, commuting expenses, and accommodation expenses as part of our support package.
Regarding Japan-based full-time roles, in addition to your compensation and benefits package, we cover your flight to Japan, shipment of your belongings to Japan, visa expenses, commuting expenses, and more!
---
Technologies & Business use case
---
Publications